Meet Our Coaches
Social Improv Creator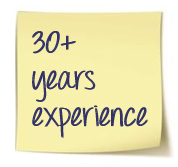 Alana Shields Barker has trained and worked as an actor, improv coach,writer and roleplay coach over the last 30 years. Since 2008, Alana has given social skills classes for preteens and adolescents based on the work of Michelle Garcia Winner, Brenda Smith Myles and Dr. Peter Vermeullen. Alana is a certifed PEERS trainer and Autism Intervener. She is the director of The Social Learning Project, dedicated to providing social communication coaching to adolescents and adults with learning exceptionalities and social cognitive differences. The Social Learning Project offers information and hands-on workshops as well as one-to-one coaching. Alana is based in Georgina, Ontario where she "colours outside the lines" with her husband and son.
Peer Mentors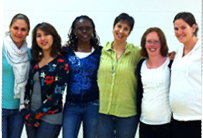 Our Peer Mentors are trained in Social Improv Mentorship. To become a mentor, they must have a current VSS check, CPR training and often have an ECE or equivalent certificate in ASDs or social learning differences.
Mentors come from various backgrounds. What they all have in common is a passion for working with others and exploring different challenges to communicating and how to address those. Read what some of them had to say about their experience with Improvability and Social Improv workshops.
Would you like to join us as a Peer/Player Mentor? Learn how…